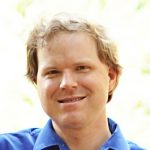 Brendan McCarthy
Location: Florida
Languages: English
Cybersecurity engineer with 20+ years in IT, 10+ years in management, and 5+ years experience as a scout leader!


more
less
Expertise
I am a CyberSecurity engineer with over 20 years of IT experience in all areas. I've worked in network engineering, telecom engineering, systems administration, Linux administration, programming/scripting (bash, php, cgi, html) and board level repairs; to name a few. I currently manage a team of cybersecurity engineers and provide level 3 escalations for that team.
I'm a cub scout leader and an avid camper. I think that speaks for itself! I only have hot weather and wet weather camping experience, living in Florida any cold camping is too far away for me. But I do have cold weather hiking experience so there is that!
I have an MBA, I have lead teams in three industries (IT, government/public safety, construction) for over 10 years, and I am an expert at Excel and other office applications.
Work
Engineering Services Manager - North America
iboss Cybersecurity
Fort Lauderdale
June 1, 2013 -

Construction Project Mnaager
Lotspeich Company
Miami, FL
August 1, 2005 - December 31, 2012

Miami-Dade Fire Rescue
Miami, FL
June 1, 2003 - July 31, 2005