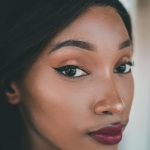 Felicia Hlongwane
Location: South Africa
Languages: English, IsiZulu, IsiXhosa
Social Media Marketer & Manager | Public Relations Specialist | Beauty Blogger

I am witty, charismatic and ambitious, I thrive in creative spaces whilst creating a serene environment with the people I interact and engage with.

I am a critical creative thinker who is a eager learner of new things.

My past work experience joint with my Bachelors of Art Degree in Corporate Communication has improved...
more I am witty, charismatic and ambitious, I thrive in creative spaces whilst creating a serene environment with the people I interact and engage with.

I am a critical creative thinker who is a eager learner of new things.

My past work experience joint with my Bachelors of Art Degree in Corporate Communication has improved my interpersonal & social media communication skills immensely, increasing my digital presence on social media, which has strengthened my online marketing, networking and branding skills.

My inner passions is blogging, social media, events/promotions and corporate communications.

In this ever changing technological world the only thing which makes you different is your adaptability to change and how you cope and thrive with it, which I am.
less
Expertise
A social media marketer is in charge of every aspect of a company's social media presence to manage all of the different company accounts on social media platforms like Facebook, Twitter, etc. As a social media marketer I am in charge of social media accounts to make updates about the company which means if there is a sale or promotion going on, that information is shared to the base of followers that the company has on every social media site. In addition, I will stay in touch with the community by asking questions and responding to comments left by other users
As a social media manager in organizations I am trusted with monitoring, contributing to, filtering, measuring and otherwise guiding the social media presence of a brand, product, individual or corporation. The role is similar to that of a community manager on a website forum or public relations representative. Social media managers are often found in the marketing and public relations departments of large organizations.
I am a content creator for my YouTube Channel & my niche being beauty, fashion and lifestyle. As a blogger, creativity is vitally important to drive to success as people want trendy and current content for their entertainment or education.
Work
Founder & Social Media Marketing VP
Buzzly
Durban
May 1, 2019 -
Buzzly is a Social Media Marketing Agency aimed at helping small businesses and individuals to grow into their potential using the power of social media.