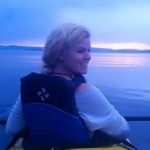 Lindsay Gustafson
Location: Friday Harbor, Washington
Languages: English
Expertise
Before moving 2 states away, I was a weight loss coach for 2 years. I have extensive knowledge on what works and what doesn't when it comes to losing weight, especially when it comes to low carb, and ketogenic diets.
I am sea glass enthusiast, collector, and jewelry maker. I create my own designs of sea glass jewelry using different colors and sizes of sea glass. Researching the colors, and dating them is a thrilling hobby of mine.
I work for a vacation rental company and specialize in cleaning exclusive luxury vacation rentals. I have lots of tips and tricks for making cleaning easier and more efficient. I also like to use eco friendly products (most of the time).
Work
Education
University of Nevada, Reno

Truckee Meadows Community College