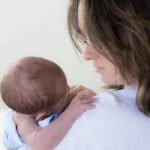 Tonya Campos
Location: Florida
Languages: English, Spanish, Portuguese
A mom of 2 boys, full time Paramedic, wife to a Brazilian immigrant.

My life has had the normal ups and downs; which I assume we all have. I am a full time Paramedic. Emergency Medicine is my passion, my career heart. My two boys are my whole world, my whole heart. They are what keep my grounded. I'm as "introverted" as they come and would rather work at home but I love the one-on-one I get as a Paramedic and only h...
more My life has had the normal ups and downs; which I assume we all have. I am a full time Paramedic. Emergency Medicine is my passion, my career heart. My two boys are my whole world, my whole heart. They are what keep my grounded. I'm as "introverted" as they come and would rather work at home but I love the one-on-one I get as a Paramedic and only have to be in crowded places for a short time, for the most part. My dream would be to stay in the house with my family and never have to leave however, bills don't stop.



I try to enjoy life as it comes.
less
Expertise
I have been a Paramedic for about 5 years. I have expierence in both the field, Emergency room care and chronic/clinical settings.
I'm a mom to two boys, ages 9 and 6 months. If it's happened, it's been my boys.
I've lost 50lbs on a low-carbohydrate diet and have kept it off for years. I have become an expert in the experience.
Work

Orlando
May 25, 2014 -
Paramedic
Education
Eastern Florida State
2013